Studio Rental
Rent the space for practice, photo or video shoots, and more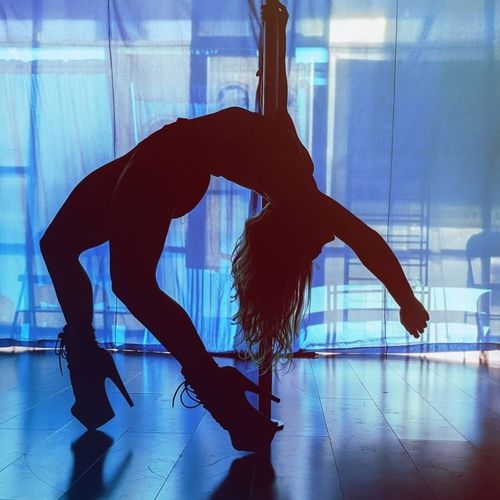 Our studio has hardwood flooring, huge wall mirrors, state-of-the-art sound systems with Bluetooth and PC connection, colored party lights, ample parking, and HEPA air purifiers.
Studio A can accommodate up to eight, 12 ft high, 45mm stainless steel X-Poles. Each one is equipped to change from static to spin mode. Crash mats are also provided. Studio A can be rented for $50/hr plus sales tax.
Studio B is an open dance floor that is perfect for any dance or fitness activity. Studio B can be rented for $30/hr plus sales tax.
Please contact us to book in advance. Studio Rentals that are canceled at least 24 hours in advance of appointment time may be rescheduled. Cancellations within 24 hours of the scheduled appointment time will result in forfeiture of the appointment. There are no refunds on late cancels.
*Please note that we require proof of both instructor and studio insurance to rent space to any outside instructor who is taking money to teach classes during studio rental time at Brass Ovaries. All students are required to sign the Brass Ovaries waiver and release. Thank you.