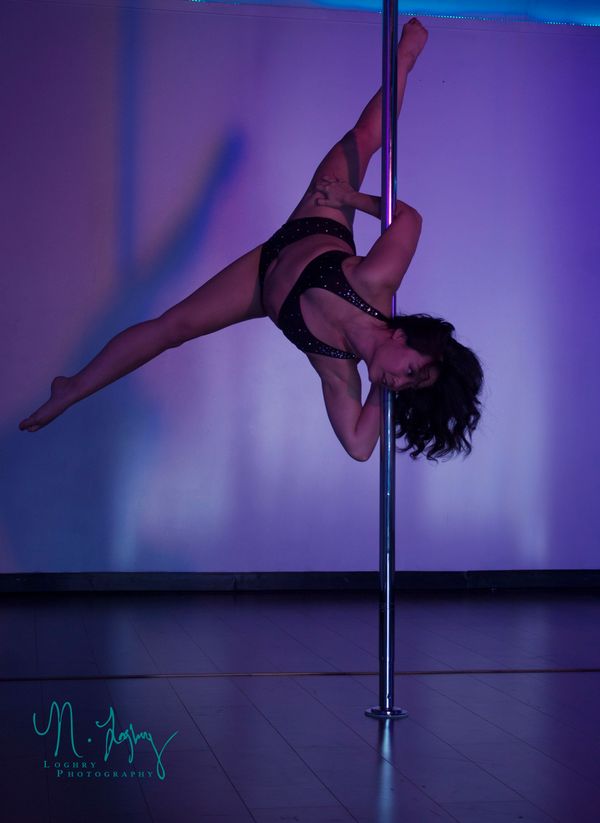 ODETTE
Pole and Flexibility Instructor
Odette's pole dancing addiction started in 2010 during a bachelorette weekend. After returning home, she took her first class at Brass Ovaries and could not move the next day! She quickly bought a pole and started training almost daily; discovering it to be an exhilarating and freeing experience as well as providing both physical and mental therapy during tough times. She credits pole dancing for transforming her into the strong, confident woman she is today.
Odette attended her first competition as a Finalist in the Fitness Category for Miss Texas Pole Star in 2012. She has also won numerous awards as a doubles partner in Duo Et Cetera, including 2013 Capital of Texas Pole Championship Partners Pole 1st Runner Up, 2013 Miss Texas Pole Star Doubles 1st Runner Up, 2014 Miss Texas Pole Star Doubles Winners, and 2014 United Pole Artists Video Challenge Doubles Winner.
Odette is happiest in helping others obtain their own pole goals. She started instructing in 2012 and has certifications in XPERT Pole Fitness, Spin City Anatomy & Physiology Foundations, Spin City Stretch & Flexibility, Spin City Pole Fabric, TriggerPoint Foam Rolling, and Kinesiological Stretching Technique.
Odette is also a Pole Sports and Arts World Federation (POSA) / US Pole Sports Federation (USPSF) Certified Pole Sport Judge. She has judged the Amateur division at the 2017 US Pole Dance Federation (USPDF) Battle For Armageddon, 2018 USPSF Texas Regional, 2018 and 2019 USPSF Championships, and 2018 POSA Pole Sport World Championships.