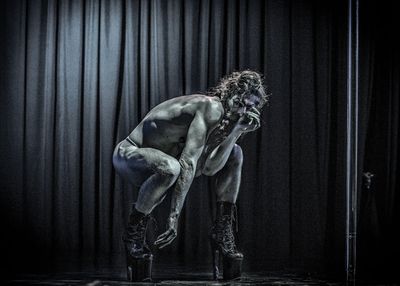 MATTHEW
Matthew's movement journey began inside his family's music & dance Institute in Queens NY, with occasional visits to his Aunt's dance classes at La Guardia HS. Matthew continued his dance journey acquiring his Fine Arts Degree In Fort Worth TX at Tarrant County College, with Velocity Dance Company. Student by day, Matthew had to get creative to pay for tuition, simultaneously dancing inside Uptown Dallas gay bars teaching himself to pole dance while earning tips. Since then, Matthew has trained formally throughout Texas pole studios, acquiring titles as Pole Pageant Queen & US Pole Sports Federation's Male Classique Competitor.
Well known for his raw feminine energy and his sultry, unique ways, it is clear that Matthew has absorbed a sense of style and shapes in the shadows of the dance floor throughout his movement journey.
Learn more about Matthew by listening to his music on Spotify & all other music platforms.