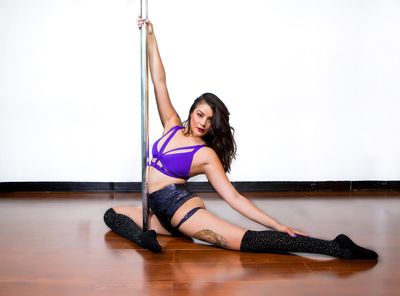 JACKI
Jacki Moon is a queer Austin-based pole and yoga instructor. She fell in love with a movement practice when she stumbled into her first yoga class nearly 10 years ago. Jacki later fell in love all over again when she discovered home within the pole community. She loves the bendy and flexy shapes of pole, and encourages her students to stretch regularly!
When Jacki is not stretching or on the pole, she is writing or teaching writing. She is currently working on her Master's degree in English at Texas State University.
Jacki's goal is to always foster a safe environment where students feel comfortable to develop strength and confidence.